Art of the Day: "First Lights, 2017" by Rafael Carrascal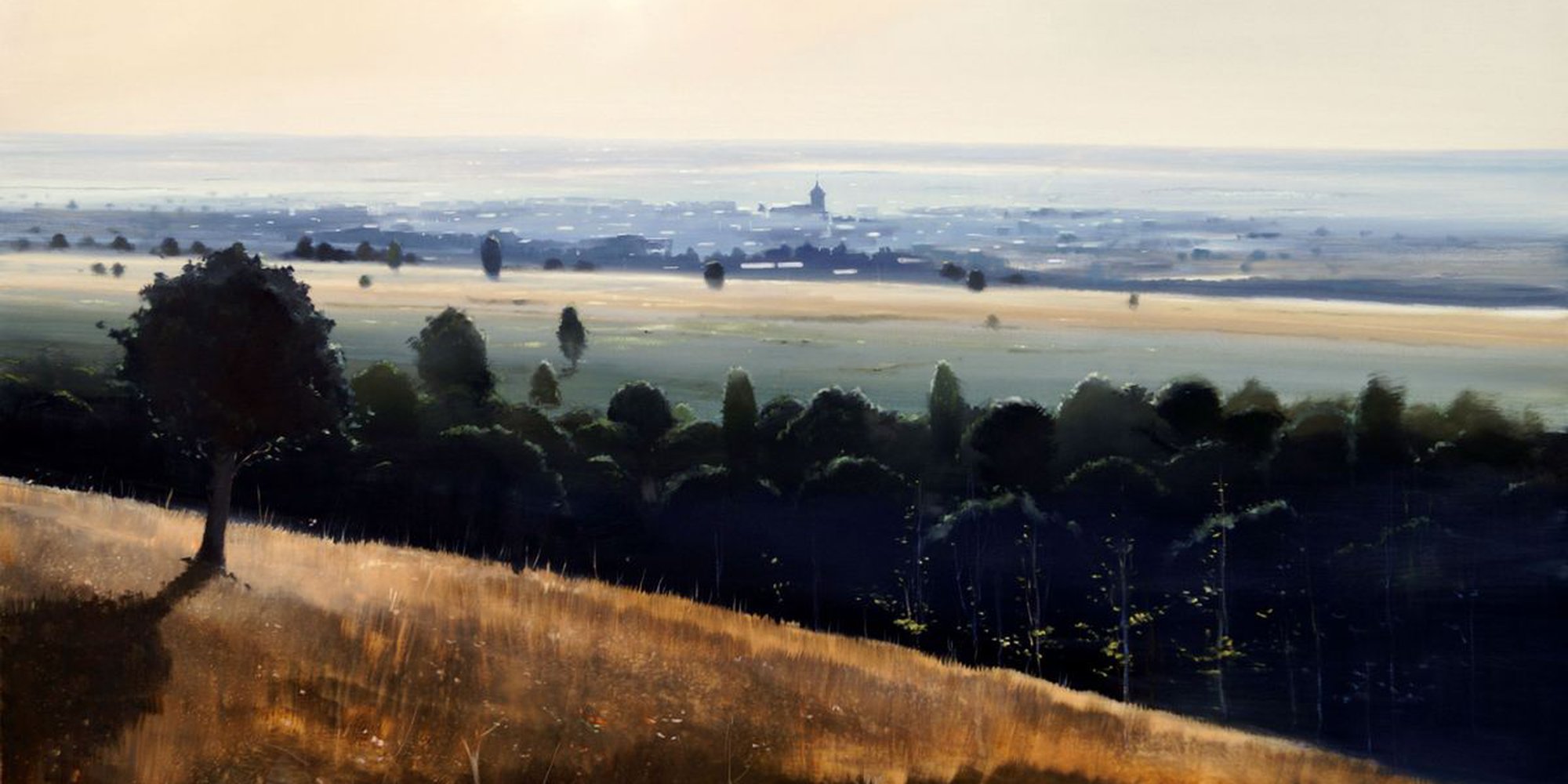 ---
Related Posts
"Airbnb Paradise, 2017" by Dmitri Albert
Dmitri Albert is an artist from Saint Petersburg, Russia. His work explores a state, essence, idea or sensation using the language of colour, shapes and texture. The artwork is signed on the front and on the back. Sold unframed. Ready to hang. This work will be shipped in a safe cardboard-reinforced waterproof package along with the certificate of authenticity and a personal note from the author.
Art of the Day
"Gentleman's hat, 2017" by Reimo Õun
This is the fourth painting out of the 15 piece series by emerging Estonian artist, Reimo Õun. Acrylic on carved plywood. A gentleman always has a decent hat because he never knows when he needs it. And when he does he keeps it nearby. "In times of need a true gentleman hands his hat to a lady."
Art of the Day