Each year thousands of camera-wielding tourists storm the streets of London in search of the latest street art. Yet in the run up to the Olympics, many works were scrubbed out.
Scrubbing up
Among those lost in the purge was Mau Mau's Clown Town, an irreverent portrait of a corporate clown holding the Olympic flame. Conversely, all works by the infamous Banksy survived, with the aid of Plexiglass and governmental protection.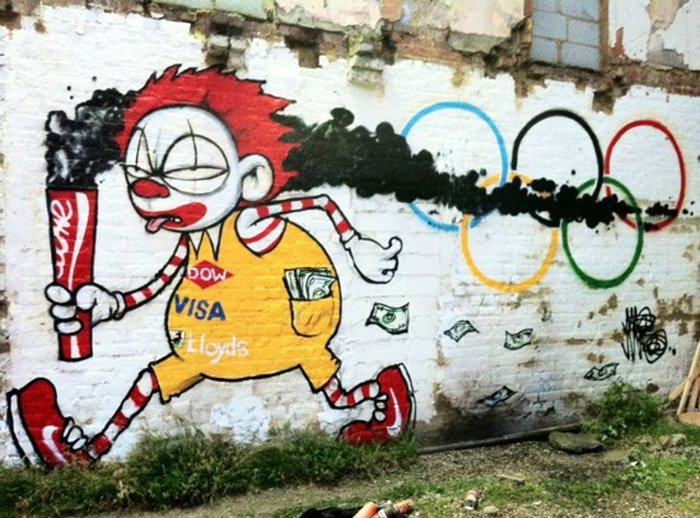 Zero Tolerance
In an interview with the BBC, Geoff Whitehouse of street art magazine Very Nearly Almost said "[The clean-up] is part of a wider issue, where councils proclaim to a zero tolerance policy on graffiti as it is vandalism and deemed illegal, yet will also help protect work by Banksy."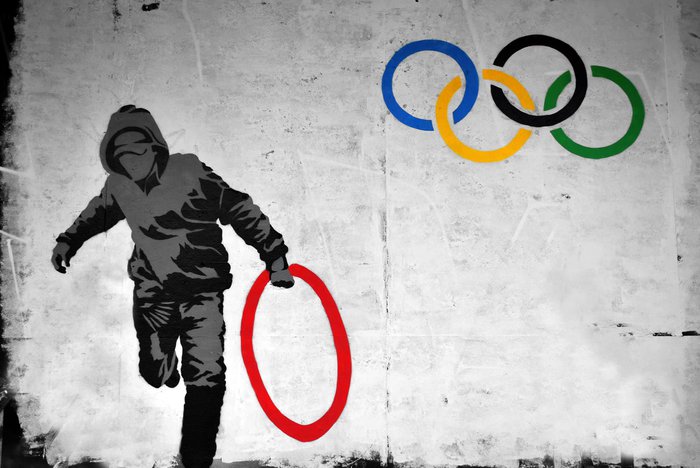 Walls to wallpaper
Street art comes and goes, its inevitable erasure is part of its charm and riling up the authorities is part of why these artists do what they do. But, luckily, Remi Rough and many more street artists also produce works on canvas. You won't find the council breaking into your home to remove these. We hope.
---
---